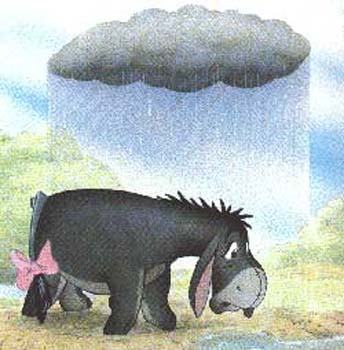 About 90% of the time I try to keep this blog full of the amazing, fabulous, positive things happening in my life and here and Colombia. Today is not one of those days.
Turns out the March blues are not just a result of snow turned into black, slushy, mush on the side of I-35 in the Twin Cities. The March blues happen everywhere, even in cities with daily weather of 82 degrees and sunny. How unfortunate.
I bought a plane ticket home. For June. This is awesome, except what I really want is to sit down with my best friends & eat ice cream right now, not in four months.
It's March. I have had the same 100 students since September. I tried, I really did. I have given a sincere effort to like all of them. At the end of the day, everything I know about supporting students, how they need positive role models, etc. is being tossed out the window because some of them are mean, and I don't like them and I don't know how to go about liking them.
Tomorrow we have a meeting to "discuss" discipline for our students who snuck out of their rooms during our field trip. Seeing as how the administration did not need our opinions to decide which students would be allowed on the field trip, I don't really want to attend a meeting about what to do when the kids we didn't want on the trip in the first place acted irresponsibly.
There are no dateable men in Colombia. As in zero. Nada. Zilch. I didn't come here to find a boyfriend, or to date, or anything, but I mean...really? I'm 22 years old. I just want a nice boy who happens to also love baseball to take me out to a nice dinner and share a bottle of red wine with me while we discuss our life plans to visit every Major League Ballpark in America. Is that so much to freaking ask?
Speaking of baseball, for the past two years I have been at Spring Training in sunny Fort Meyers watching Joe Mauer take warm up swings. This year, millions of other girls are there instead while I read about it via Twitter updates. Super duper.
I think that's about all the "woe is me" action I can handle for one night. I am sure there was more but after one hour vent sessions with both Steph and Kelsi today, this is all I have left. I hope to return to joyful, shiny, bright, happy to be alive posting as soon as possible.
*Title courtesy of a John Mayer song. :) Love him.