During the day in between
Iguazu
and
Mendoza
, we had some time in kill in Buenos Aires as a result of flying to Mendoza, not driving as originally planned. So, naturally Stetson led us on a little walking tour around Buenos Aires' newest neighborhood, Puerto Madero.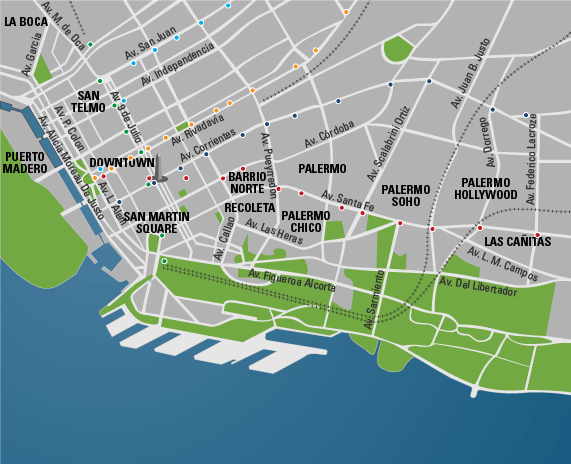 Set on the Rio de La Plata riverbank, this neighborhood spans the length of the San Telmo, Microcentro and Retiro neighborhoods. Home to lots of beautiful hotels, restaurants with an international flavor, and buildings by several well-known architects, this is one of the trendiest places in Buenos Aires. Also - fun fact - all the streets in the neighborhood are named for women, and the pedestrian bridge that connects Puerto Madero to the main city center is literally named Puente de la Mujer, or Bridge of the Woman.
Crossing over from the Microcentro neighborhood into Puerto Madero
Puente de la Mujer - Bridge of the Woman
Women, overlooking the bridge in the background - obvio.
Walking on the bridge.
Stetson captured this statue in Puerto Madero.
For me, Puerto Madero didn't exactly wow me as it seemed sort of a going out/touristy neighborhood lacking history and that authentic feel of downtown/San Telmo. However, my second experience in Puerto Madero was much different and I LOVED it. Thanks to some last minute blog reading on New Years Eve, I figured out that Puerto Madero is the location for all the fireworks on NYE in Buenos Aires. Setting off fireworks at midnight on NYE is not as you might imagine in the United States. Here every man, woman or child is setting off random fireworks along the street, on bridges, next to crowds, etc in celebration of the new year. Not exactly safe, but definitely exciting to witness as 2011 became 2012! As we ran the last few blocks to the riverfront from
our place in San Telmo
, we made it just in time to witness the epic fireworks show and feel a little bit of that festive air that comes from being with a big crowd of people on the brink of something as magical as a new year of possibilities.
Kelsi, Narissa, Rob and Stetson watch the fireworks!
Hooray 2012!
Crowds of people on the Bridge of the Woman.
A little dark... but all smiles as we head for 2012!