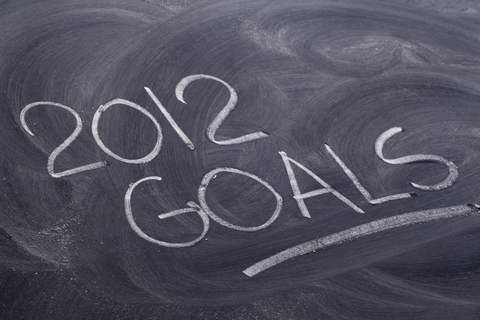 Thanks to a kick start to goal-setting for the new year a la
this blog
, I set my travel buddies about creating 2012 goals for themselves when we were endlessly delayed in Iguazu, Argentina. We sat around the table, mostly independently writing, sometimes sharing aloud to gain perspective or to keep ourselves accountable for writing definitive, achievable and worthwhile goals. Since that night about two weeks ago I have thought even more about my goals and now I finally have 24 that I am pretty excited about!
The idea is pretty simple - start with a word that you want to define your fabulous 2012 year. For me, this word is going to be
presence
. In 2012 I want to focus on the joy of day-to-day things. Not get lost in the busy nature of life. This year will have dramatic changes as I transition from life abroad to life back in the US. From teaching abroad to teaching (hopefully) somewhere in the Midwest. While those transitions will come with lots of planning, I don't want to get lost in the moments. In the appreciation for what is happening right here and now. I don't want to get stuck always planning for what's next, but rather be 100% present in this moment. Ironically, having yearly goals is kind of the opposite of not planning things, but whatever...life is weird.
After my word I came up with
eight categories
of important aspects of my life. For me these categories are travel, health, finances, interpersonal, intrapersonal, professional development, skills and just for fun. After that I came up with
three specific goals for each category
, thus resulting in 24 (hey, math!) goals for 2012.
A few of my favorites are:
Visit Papa in Seattle (maybe via train?)
No more than 1x per week solo coffee dates
Attend a math conference
Get a tattoo
Take a photography class
For the complete list of my 2012 goals (and quotes for inspiration!) check out my Google doc
here
.
Happy goal-setting! :)