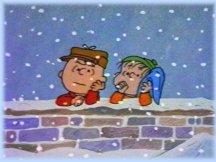 The ground is not covered in snow.
The weather is not cold - not even close.
I will not be home on Christmas.
Yet to be confirmed by anyone besides my 15 year old brother Danny, but I think my family is going on a Christmas vacation without me.
My roommate Hana was going to be in Colombia the whole time, but she just decided to go home.
My friend Allison doesn't arrive for her visit until December 28th.
I think I have the holiday blues. This is a huge problem. Normally I love celebrating holidays and everything associated with Christmas. I love Christmas cards, parties and shopping. I enjoy searching for the perfect gift for those I love. Yet this year, nothing feels like that. I am having trouble just writing my annual family Christmas letter.
I know in my head that everything will be fine. The other people I know in Cali, mostly Colombian friends, have all invited me in some way or another to do Christmas things with them or attend feria (big Cali street festival from Dec. 26-Dec. 31) together. I will get the chance to relax from the stress of finals and such, as well as unpack and get settled in my new apartment. I will have time to get prepared for Allison's visit and hopefully practice some yoga at the studio in my new neighborhood. I can go and sit outside Juan Valdez with a book for hours on end.
But, then there is my heart, which despite everything I know in my head is sort of breaking at the thought of being in a different place for Christmas. This is something I wanted to do, and I needed to do for myself, because if you're going to move to a foreign country you have to come to terms with the reality of not being able to run home everytime you miss it. But sometimes...it just feels....difficult.